Website Design & Brand Launch Strategy
A newly launched justice company, in Manchester, came to us looking for a website to help launch them into the game. Edgy, contemporary and aimed at younger adults was the motif. 
In less than 3 weeks, we launched a website for them that not only gives the right first impression, it's also saw double the amount of conversions they expected in the first quarter.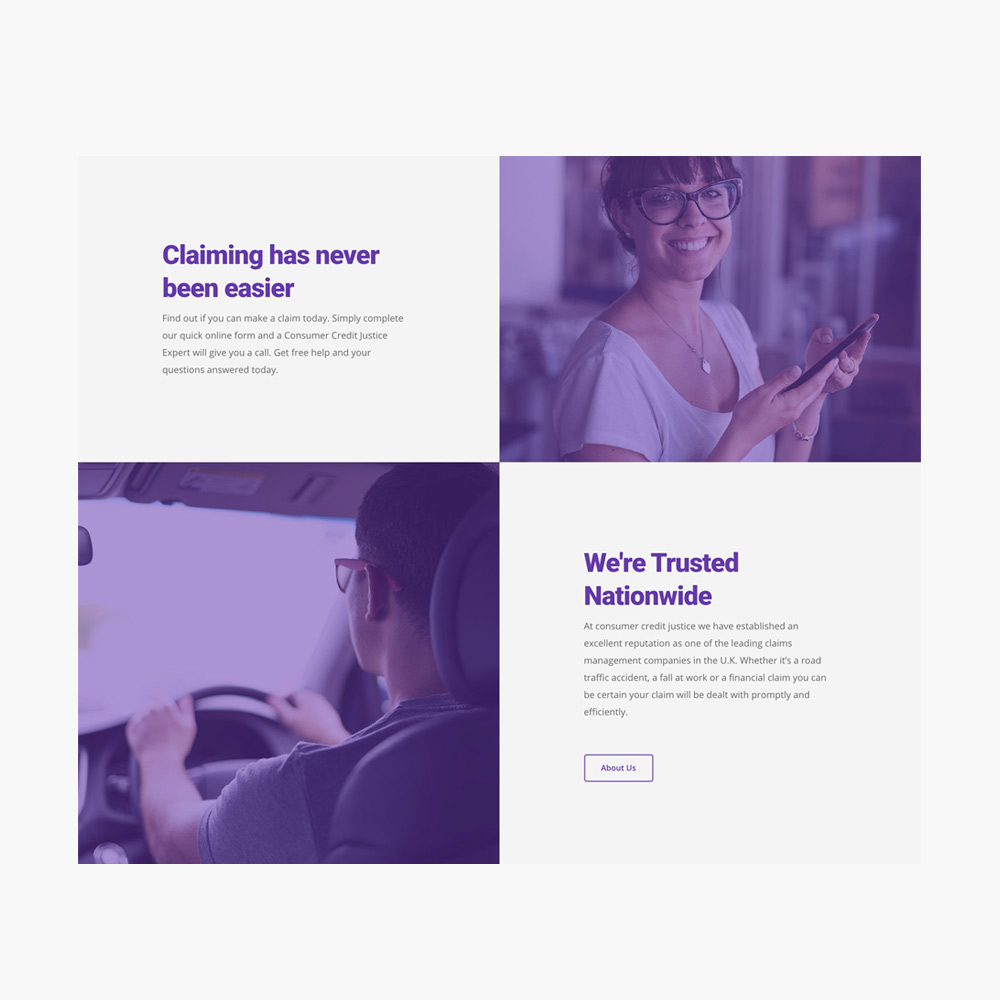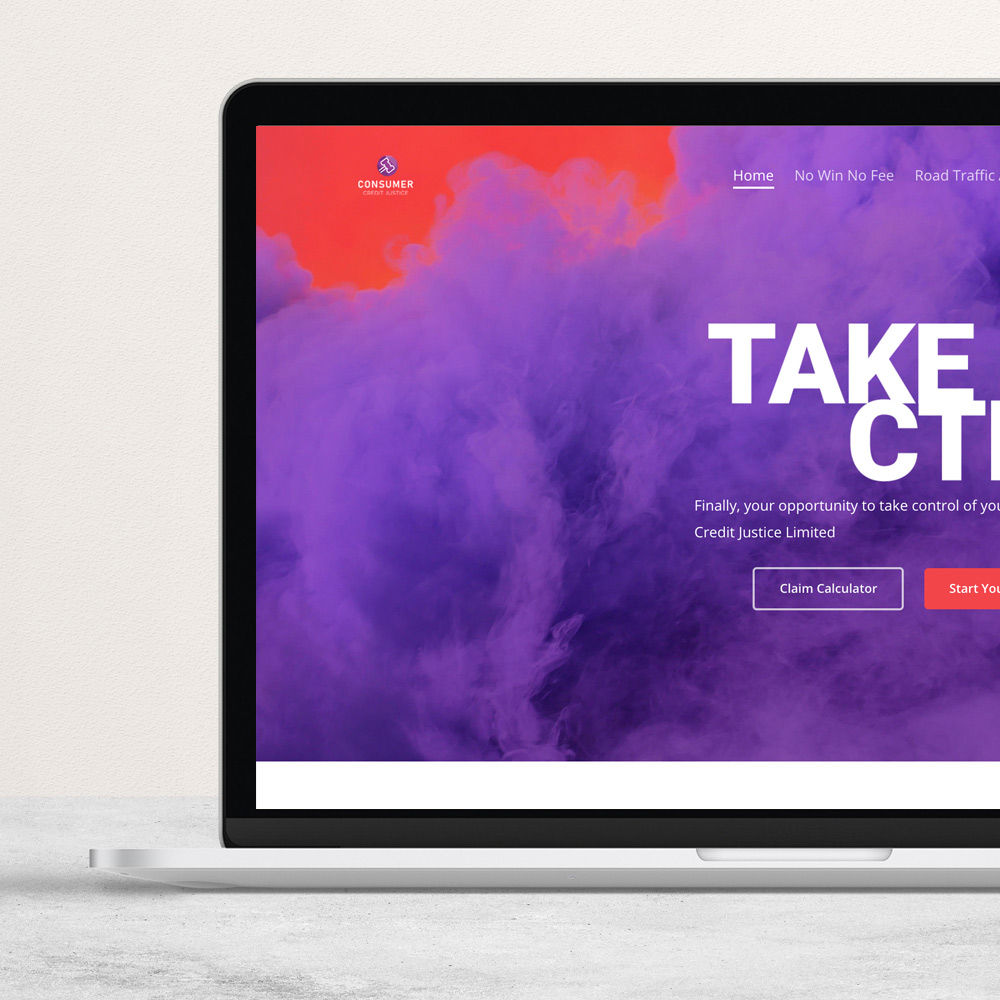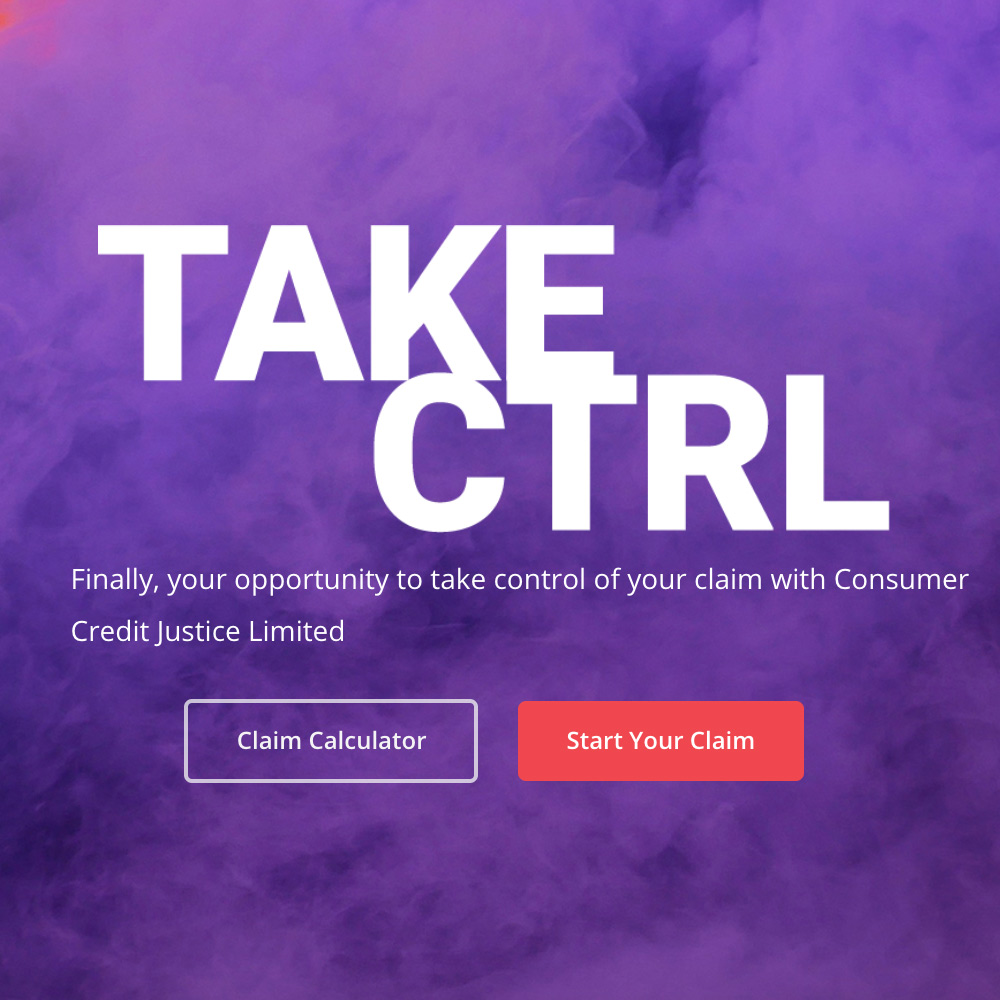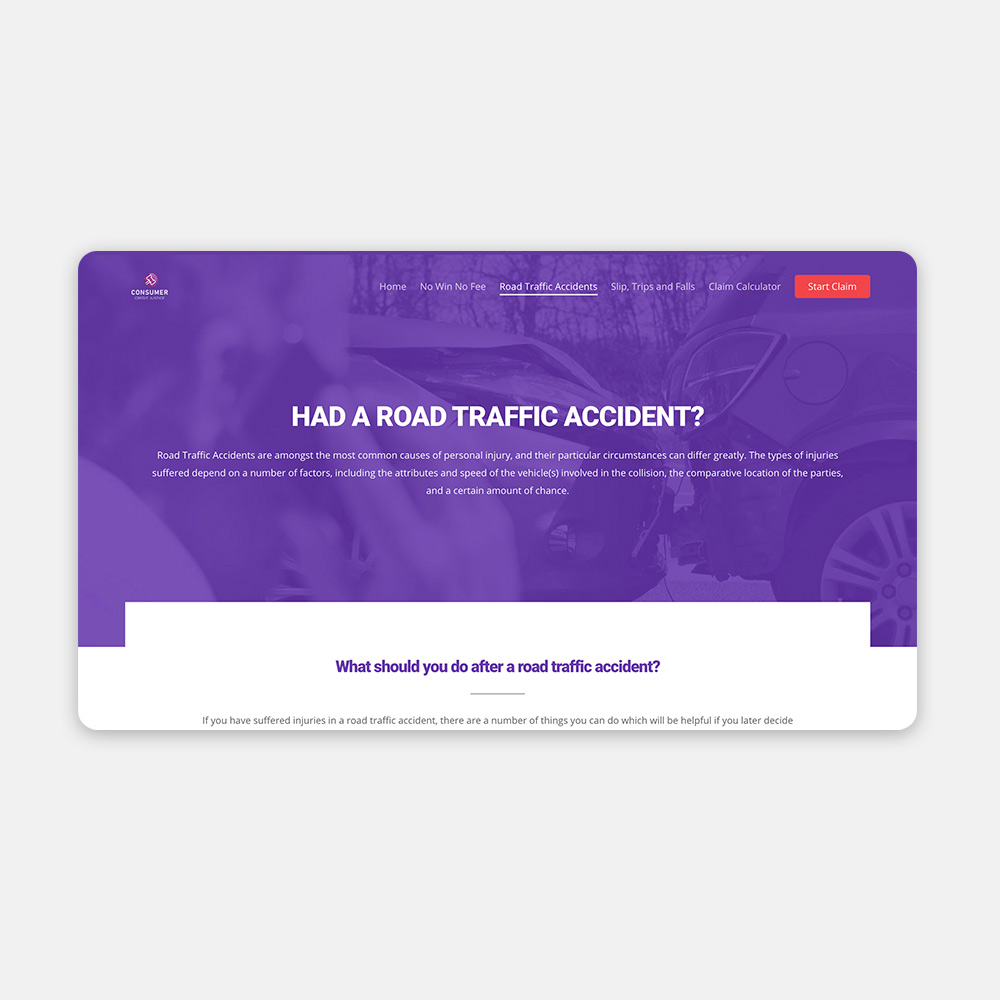 They built us a website which exceeded our expectations. We gave them one simple goal that we wanted a website that was cool. And they by far exceeded our exceptions and ticked boxes we didn't even know we needed ticking.
Daniel, Consumer Credit Justice